Get your teen off their mobile device and help them discover the world around them
Digitally engage with your teen
Support the improved decision making of your teen with the insight and smarts Spotivity provides – by being digitally engaged thanks to internal Parental Tethering. Spotivity's internal networking allows each teen user to be connected to one (or many) parents/guardians. This connection allows each parent notifications of when a teen has checked into a program, provides the necessary permissions for internal communications, and also provides a mechanism for digital encouragement within a family. No more will you be in the dark on the progress of your teen – but at an arm's length so that your teen does not feel your involvement is intrusive.
Problems we solve for Parents
Be connected to your teens afterschool life
Engage digitally with your teen
Improved Safety for your teen
Help your teen prepare for College
Description of Categories
// Latest Program Additions
Arts
Explore your creativity and express yourself through the mediums of visual art, design, writing, music, dance, theater, animation, film…the sky's the limit.
Social Works
Empowering the youth through the arts, education, and civic engagement.
John Walt Foundation
Emboldening the creative soul of every young artist by inspiring a few to take their dreams and accomplish them.
// Latest Program Additions
Sports
Whether you're a fierce competitor, weekend warrior, or just interested in a fun new way to get your exercise, there's a world of sport waiting for you.
Chicago Training Center
Chicago Training Center, using the sport of competitive rowing, creates opportunities for underserved Chicago youth to challenge themselves to achieve their athletic and academic potential.
// Latest Program Additions
Jobs
A part-time job does more than put money in your pocket. It's the first real step toward adulthood and greater independence. It can also help you focus on the kind of job you ultimately want—and the education it will take to get it.
// Latest Program Additions
Tech/STEM
If you think creating a new app or building a robot is cool, you're right. And you're not the only one: between 2017 and 2027, jobs in science, technology, engineering, and math are expected to grow by 13%. Time to join the geek squad!
220
Online courses to help students succeed in the real world.
// Latest Program Additions
Summer Camps
Camp isn't just for little kids. Teen summer camps are a great way to expand your horizons, immerse yourself in learning new skills, and gain teamwork and leadership experience.
// Latest Program Additions
Tutoring/Mentoring
Everyone can use a little extra guidance. Whether you're struggling in school, need an extra push, or are looking to crush your next math exam, tutoring programs can prep you for academic success. And here's a pro tip: Successful individuals seek insight and advice from people who've been there, done that, and are willing to share what they've learned. Find mentors who can help you on your own journey.
100BMC
Positive role models for African-American males
Champs Mentoring
Offering a culturally relevant approach to developing the mindsets of African-American and Latinx young men ages 12 and up.
// Latest Program Additions
Internship
Take a look here for opportunities to explore a career, gain real-world work experience, and make connections that can give you a leg up after graduation.
// Latest Program Additions
Volunteerism
Life is better when you give back and pay it forward. Start here to help make the world a better place, and volunteer for a cause or community organization you care about.
Dream Chasers United
Committed to creating healthy communities by preparing our youth to be civically engaged professionals.
// Latest Program Additions
Wellness
It's OK to not be OK. These programs offer counseling and support for teen anxiety, depression, substance use/abuse, eating disorders, and general well-being. Take your health seriously: Your future self is depending on it.
// Latest Program Additions
Stay-at-Home Options
The next best thing to being there, these programs let you take part online if you're unable to travel or to attend in person. spotivity features remote activities in lots of categories so check them all out!
Know any teen program providers?
Be a hero and let them know of the capabilities of the spotivity platform – it is free to join and easy to use! Your coach and participants will say, thank you!
Spotivity publishes articles from various different viewpoints all aligned to helping teens make better and more informed decisions.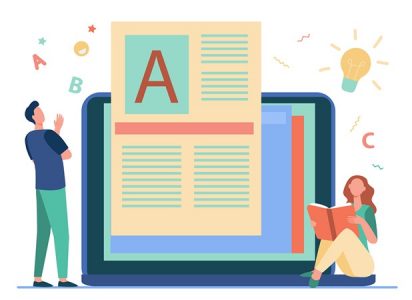 Are you a high-schooler who wants to be part of an exciting startup?